The date for the 37th Annual Texas Hispanic Genealogy and History Conference is fast approaching. If your ancestors are form Nuevo Leon, Coahuila, Tamaulipas, and Texas this is a must attend conference.
The conference, in Corpus Christy, will be October the 6th through the 9th and the 7th and 8th will be packed with great speakers and great presentations.
As a matter of fact I my self will be one of the speakers presenting "Mexican Genealogy Resources Online" and will also do a joint presentation with Crispin Rendon about DNA and the We Are Cousins Project.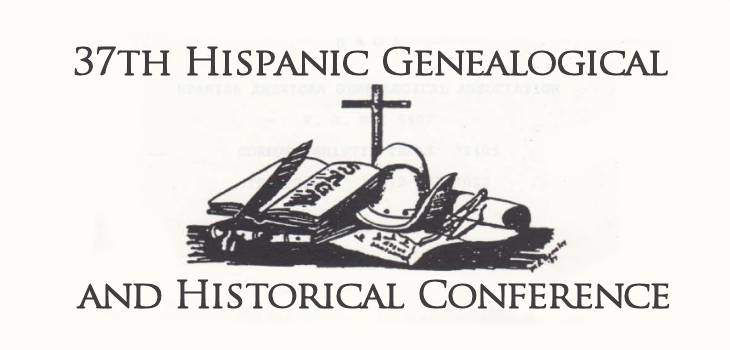 Ok, I just got off track but I had to share since I am excited that this will be my third conference. If you are asking your self, Is it worth it? Yes it is! You get to talk to other people as passionate as you are about genealogy. The networking alone is a gold mine!
Now to the title of this post, since you may be wondering about it.
On August the 30th SAGA, (Spanish American Genealogy Association) they are hosting the conference, announced that one of their internationally distinguished speakers will be none other than Don Francisco Muñoz Altea.
He is a native of Madrid, whose work on families' Coat of Arms and research on the history and significance of Spanish surnames has gained him many accolades.
He is the author of Blasones y Apellidos.
For more information his website is blasonesyapellidos.com
A week ago I was looking for someone to do research for me in Mexico City and he was highly recommended to me. I was told that he was going to have several workshops in regards to genealogy and I ma looking forward to meeting him in person.
If you want to attend the 37th Annual Texas Genealogy and History Conference and want to read more information about it, plese read a post I made in our sister site We are Cousins. Here is the link: http://www.wearecousins.info/2016/05/37th-hispanic-genealogical-and-historical-conference/
The early registration date of August 31st already passed but they are still accepting them, but fees will be higher. You can find the registration form and more conference information on SAGA's website: www.sagacorpuschristi.com