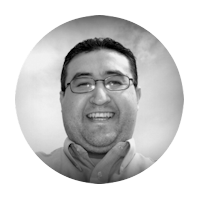 Hi,
Welcome to Mexican Genealogy! I started this blog/website back in June of 2012 as a request from many readers and users of We Are Cousins. If you are not aware We Are Cousins is my personal blog dedicated to South Texas and Northeastern Mexico Genealogy and it is also the place where I document my own family history.
As I mentioned before many readers where letting me know that they were interested in Genealogy but had no clue how to start specially with their Mexican Genealogy. thus I created this blog/website to help people get started.
If you came here for this same reason I highly recommend that you join my newsletter/mailing list to get started. You will receive a weekly email that will help you guide in the right direction.
Thanks,
Moises Garza
P.S. I've researched some family lines all the way back till the 1500's and you can too.
Join my Mailing List / Newsletter