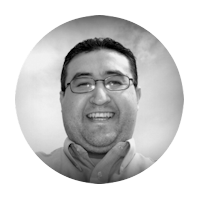 Hello, I am Moises
Interested in Mexican Genealogy?
You came to the right place, here I show you how to search for your Mexican Ancestors by providing you with free articles and showing you the available resources.
. 
Latest  Posts
On July the 22nd Ancestry.com added the Mexican Civil Registration records to their online databases. I initially got very exited and for whatever reason I assumed that..Read more

These are the genealogy resources that I am aware of and that I have been using to locate and research my ancestors from Nuevo Leon, Mexico. I hope that they can be of ..Read more

Months ago I came across this resource when doing Northern Mexico genealogical research for a client. I have no idea as to why I had not shared it with you, but I final..Read more
Over 200 amazing people have subscribed to my newsletter — and you're amazing too!
Receive my free "Meet Your Ancestors Series" when you join.