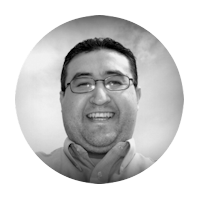 Hello, I am Moises
Interested in Mexican Genealogy?
You came to the right place, here I show you how to search for your Mexican Ancestors by providing you with free articles and showing you the available resources.
. 
Latest  Posts
Inevitably your Mexican Genealogical Research will lead you to Spanish colonial times and then even all the way to Spain. This is the point where I have stopped. I have..Read more

The origins of Puebla lie in the founding of the city of Puebla in the Cuetlaxcoapan Valley in 1531 by Toribio de Benavente and Juan de Salmerón. The city was laid out by Hernando de Elgueta, marking..Read more

The Hispanic Genealogical Research Center (HGRC) of New Mexico is an excellent resource to help you find your Mexican Ancestors. I use..Read more
Over 200 amazing people have subscribed to my newsletter — and you're amazing too!
Receive my free "Meet Your Ancestors Series" when you join.