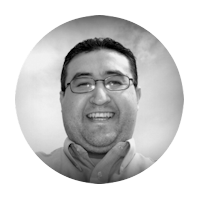 Hello, I am Moises
Interested in Mexican Genealogy?
You came to the right place, here I show you how to search for your Mexican Ancestors by providing you with free articles and showing you the available resources.
. 
Latest  Posts
Nuestors Ranchos is a genealogical website focusing on the genealogy of Jalisco, Zacatecas, and Aguascalientes. I first found out about this website a couple of years a..Read more

Today is September the 16th and it is a day of celebration for Mexico and also for many Mexican Americans whom celebrate their rich history and culture. Today I just wa..Read more

These are the genealogy resources that I have come across for Veracruz, Mexico. I hope that they can be of help to you in your genealogy research.

..Read more
Over 300 amazing people have subscribed to my newsletter — and you're amazing too!
Receive my free "Meet Your Ancestors Series" when you join.