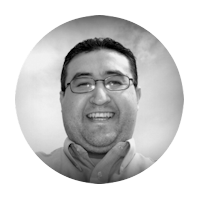 Hello, I am Moises
Interested in Mexican Genealogy?
You came to the right place, here I show you how to search for your Mexican Ancestors by providing you with free articles and showing you the available resources.
. 
Latest  Posts
The colonization and conquest of Querétaro by the Spanish began with the settlements at San Juan del Río, Querétaro and Huimilpan between 1529 and 1531. Conquistador..Read more

Nuestors Ranchos is a genealogical website focusing on the genealogy of Jalisco, Zacatecas, and Aguascalientes. I first found out about this website a couple of years a..Read more

Today is September the 16th and it is a day of celebration for Mexico and also for many Mexican Americans whom celebrate their rich history and culture. Today I just wa..Read more
Over 300 amazing people have subscribed to my newsletter — and you're amazing too!
Receive my free "Meet Your Ancestors Series" when you join.