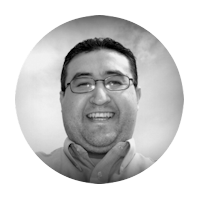 Hello, I am Moises
Interested in Mexican Genealogy?
You came to the right place, here I show you how to search for your Mexican Ancestors by providing you with free articles and showing you the available resources.
. 
Latest  Posts
These are the genealogy and historical resources that I was able to locate for Yucatan Mexico. I hope that they can be of help to you in your genealogy research.

<..Read more
My mother has always had very thick curly hair and my brother also has it the same way. Before you start judging me let me explain a little more. My tio (uncle) Chema p..Read more
These are the genealogy resources that I was able to find for the state of Tlaxcala, Mexico. I do hope that they come in handy in your own Genealogical Research.

<..Read more
Over 300 amazing people have subscribed to my newsletter — and you're amazing too!
Receive my free "Meet Your Ancestors Series" when you join.