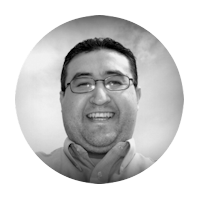 Hello, I am Moises
Interested in Mexican Genealogy?
You came to the right place, here I show you how to search for your Mexican Ancestors by providing you with free articles and showing you the available resources.
. 
Latest  Posts
Today is September the 16th and it is a day of celebration for Mexico and also for many Mexican Americans whom celebrate their rich history and culture. Today I just wa..Read more

These are the genealogy resources that I have come across for Veracruz, Mexico. I hope that they can be of help to you in your genealogy research.

..Read more

As you may be or not ware of I have for some time already been on the trail for more information regarding some of my ancestors that came from Spain. For some time now ..Read more
Over 200 amazing people have subscribed to my newsletter — and you're amazing too!
Receive my free "Meet Your Ancestors Series" when you join.