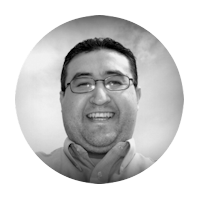 Hello, I am Moises
Interested in Mexican Genealogy?
You came to the right place, here I show you how to search for your Mexican Ancestors by providing you with free articles and showing you the available resources.
. 
Latest  Posts
Months ago I came across this resource when doing Northern Mexico genealogical research for a client. I have no idea as to why I had not shared it with you, but I final..Read more

Ever wanted to interview your relatives? This post will point you in the right direction as to why it is important to do interviews and also provide you with resources ..Read more

Are you searching or researching your Mexican ancestors in the Mexican states of Jalisco, Zacatecas, and Aguascalientes? If you are then ..Read more
Over 200 amazing people have subscribed to my newsletter — and you're amazing too!
Receive my free "Meet Your Ancestors Series" when you join.